Panic leads to poor decisions, and poor decisions lead to disaster.
If you're looking to buy a house in the Boston area, you're probably beginning to realize that the home of your dreams is really expensive when it's located close to the city. So you think "That's OK, I'll find the same kind of house out further, and just commute a bit more".
But stop and think for a moment. Picture the last time you were stuck in traffic. Were you already running late? Did you get cut off again and again? It doesn't take an MIT professor to know it sucks, but most people haven't learned just how bad it is for your health. In fact, it hurts almost every part of your body:
Messing With Your Head
Here's the surprising thing about traffic: The problem isn't exactly that it makes you late, it's that you just can't know how late you're going to be. If you're reading this, you're a pretty optimistic person (who else would think they could solve traffic?) That's a great personality trait, and makes you healthier overall. But it also means that you sometimes get into trouble when things don't turn out to be as rosy as you'd expected.
The difference between your expectations and the cold, hard reality of a traffic jam cause stress. Stress causes your blood pressure to rise, your life satisfaction to fall, and everything in your life to look a little bit more bleak. Risking that twice a day is a terrible way to live!
Breaking Your Back
When we think of bad posture, we imagine someone hunched over a laptop. That's bad too, but there are some fairly simple steps you can take to fix your body position while you're at a desk. Driving is a lot harder to fix. Ever think about how there are dozens of different sizes and fits for clothing, but it's impossible to find an Audi in size 10? It's like if shoes were like car seats, and came with a little handle that you could crank to (slooooowly) adjust them just a little bit. It's crazy, and it's hurting your body: Gallup, which spends $10 million per year on polls to understand the life of normal Americans, found that "supercommuters" are dramatically more likely to have back problems and other constant pain.
Making You Fat
I'll just jump right to the facts here: Women who commuted by driving alone were 5.5 pounds heavier than those who used any other method (even the bus!) It's even more for men, 6.6 pounds. Even just 10 miles of driving is associated with higher blood sugar (think: Diabetes risk) and Cholesterol.
The outcomes are pretty simple, but there are actually several ways that long drives are doing this to you. The first is reducing the amount of time that you have to exercise (while this seems obvious, scientists have actually spent the time to prove it mathematically). But it also reduces the amount of time that you have to prepare healthy meals, and increases your odds of buying fast food. You get fewer hours of critical sleep, probably due both to stress and less time to get personal chores done.
Overall, scientists at Brown University say that "Vehicle-miles traveled had a stronger correlation with obesity than any other factor".
Destroying Your Marriage
This is the most surprising, though it starts to make sense if you really think about it. Time you spend on the road is time that you're not spending with your spouse, nor helping around the house, nor taking your share of childcare responsibilities. Even if you don't have children now, remember that decisions you make about where to live could still impact you if they come into your life. And moving houses with a baby on your arm is potentially the most stressful thing that you can do. Researchers looking at 2 million Swedes found that those with a commute of 45 minutes or more had a 40% greater chance of divorce.
What Do I Do Now?
The first thing to understand is that it's not going to get better just by wishful thinking. A study found that average commuting times changed by less than 6 seconds over an 11 year period, and new technologies like driverless cars could congest the roads even more (as much as 60% more traffic, according to one professor). But some people do figure it out: 29% of Americans have a commute under 5 miles. It's not most people, but it's definitely possible.
If you're in the process of looking for a new place to live, this is your one shot to get it right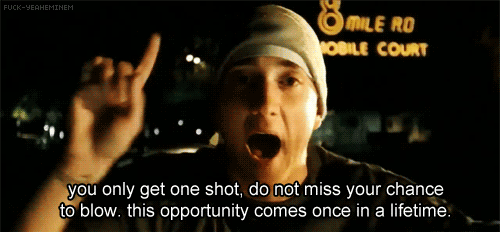 Do you want to be one of the few that beats the odds? There are two options for estimating how bad your new house's commute would be:
The "Do It Yourself" approach
The "Done For You" approach

(scroll all the way to the bottom)
Do It Yourself
Step #1: The first step is to go to maps.google.com.
Step #2: Enter in the address of the house that you're thinking about buying. If you don't have one in specific, no problem! Just put in the town name, and Google will find the center. That will be good enough for now.
Step #3: Enter the address of your work. If you aspire to work somewhere else, try that (as you can see, I'm a Red Sox fan).
Here's what you should see right now:
Step #4: Unless you're doing this right before you go to work (in which case, you should bookmark this page and actually go to work), the estimate that you see is going to be inaccurate. The secret to this whole process is to enter the time that you'll actually be commuting, by clicking the dark blue section where it currently says "Leave now". You'll get the option to choose "Arrive by", and you should select the time that you're trying to get to work. I can almost guarantee you that it will be longer, and that there will be some angry looking red on the route. Remember that this is just the normal case – there are going to be some days that take much longer, and (inevitably) some of them will be exactly when you need to get in on time.
Here's what you should be seeing now:
That's enough to get you a basic sense of how bad things will be, but there are many more factors that matter, particularly if you're thinking about using alternative transportation. That sort of thing is covered in the next section:
Done For You
Super simple – just enter the name or address of your company, the address you're considering buying (or just the name of the town if that's easier), your name, and your email. We'll do everything above and more, including special non-driving options.
1 Full Stress-Free Commute Report and Regular Boston Area Updates
---
$150 FREE
I'm briefly offering this for free while I expand the number of features. If you promise to answer a few short questions about your level of satisfaction, we'll call it a deal. How does that sound? Sounds great